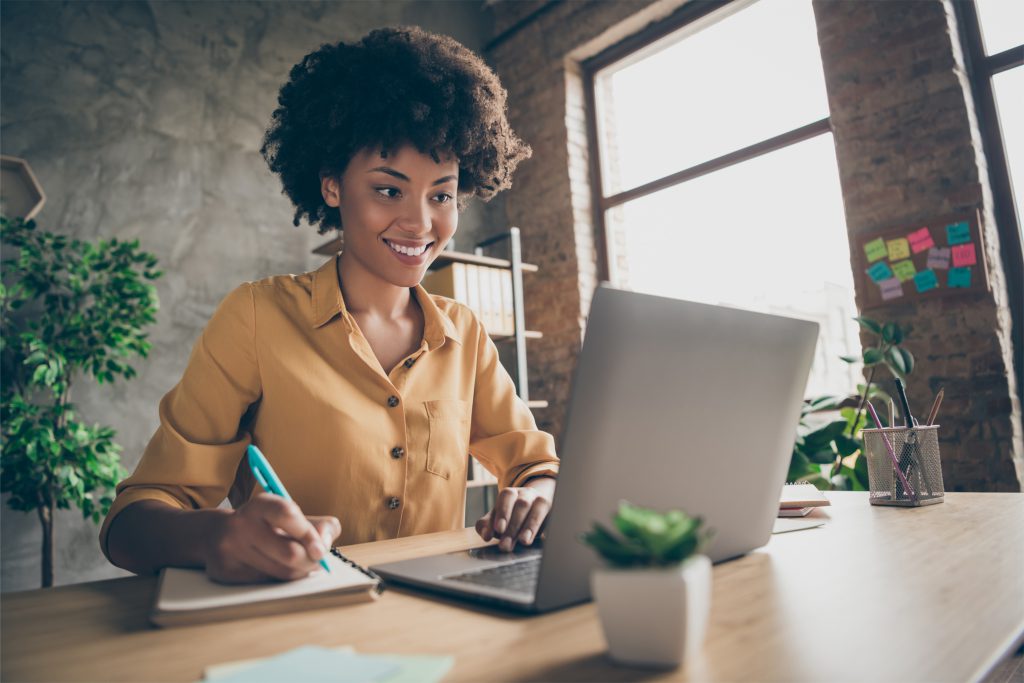 Organizations endeavor to stay engaged with their employees from the initial interview through retirement. With COVID-19 forcing a larger portion of the workforce to their homes, it remains essential but is more difficult for organizations to stay connected to their employees.
The pandemic negatively impacts many of the ways employers traditionally stay connected with their workers. Employees typically experience company culture through regular meetings, breakroom conversations, and daily interactions with colleagues. These types of face-to-face interactions are no longer viable for many companies due to pandemic precautions. Without continual communication and engagement, employees can feel disconnected from their employer. That disconnect can lead to uneasiness in these uncertain times. Fortunately, ExponentHR provides various ways for companies to engage with their employees.
Onboarding
Employee/employer communication is front and center before an employee is hired in the onboarding process. During onboarding, employees and organizations set expectations and provide relevant information. The ExponentHR Onboarding tool creates a repeatable, consistent onboarding experience for all new team members. Candidates have to-do lists to work through based on their role. As those to-do list items are completed, employers receive notice and can begin to complete internal tasks such as issuing company equipment, completing background checks, or creating a security badge. Beyond the required tasks, companies can also give a feel for their corporate culture by posting tailored company videos and links, introducing new team members, sharing favorite places in the area, etc. These virtual personal touches welcome employees prior to their first day. The Onboarding Tool is completely configurable allowing employers to match their onboarding experience to their culture. Reports within the Onboarding Tool provide real time information so companies can evaluate how the process is working.
Company Notifications
There are several tools within Company Notifications for communicating to employees including: Message Center Notifications, Company Notices, and Event-Driven Notifications. Each tool is different and may be better suited to different situations.
The pandemic and ensuing governmental responses have increased the need for mandatory communications and acknowledgements for many employers. Message Center Notifications provide an avenue for sending required communications and gathering required acknowledgements. Within the Communication Section of ExponentHR, employers can add documents such as updated handbooks, new policies, or new notices affecting employees. If an employee needs to go to a page of the website or a document, a link can be added to the Message Center Notification minimizing the chance an employee is unsure where to go. The system records when a message is viewed and, depending on the type of message, can record an acknowledgement. Management can then report on who has acknowledged the message. When creating the message, the system allows for the use of Keywords (such as employee first name) so the message can be more personal.
Company Notices are like a bulletin board on the dashboard of either the personal side, management side, or both. To help keep Company Notices top of mind, ExponentHR does not allow employees to remove them from the dashboard. Employers can direct Company Notices to either an entire organization or to a certain group or groups of team members. Using the Keywords feature within Company Notices allows the organization to address each recipient individually lending a more personal feel.
ExponentHR's Event-Driven Notifications help ensure that important actions are not forgotten or lost in the shuffle. Prior to COVID-19, employees could see a manager or a colleague to pass along information or tasks. During the pandemic these interactions are fewer and farther between. Event-Driven Notifications can help bridge the gap by triggering notifications on certain events. For example, when an employee requests time off, the system notifies their manager to either approve or deny the request. That manager's response generates another notice to the employee informing them of the approval or denial. These Event-Driven Notifications can be configured to match the language and culture at the organization. There can also be multiple versions of an Event Driven Notification allowing multiple people to receive notice of a particular event but with different information relevant to each recipient.
Surveys
Knowing the figurative temperature of the workforce can inform business decisions. Having a method to heat check the employee base or a select group of employees on a certain topic or issue provides valuable information. A corporation can use ExponentHR's Survey Tool to measure employees' feelings about insurance plan options or to see how the team is dealing with the pandemic. The available question types allow an organization to address any type of issue. Sending out a survey and responding to the results sends the message to employees that an organization cares about the opinion of its workforce. Surveys can also be completed anonymously, allowing for candid responses. Employers have a variety of options when it comes to reviewing, filtering, and breaking down survey results. Insight into employees gives an appreciation of a company's most valuable resource, people.
The Importance of Engagement
Employees want to know their organization strives to stay engaged with them, particularly during these uncertain times. ExponentHR provides communication tools to help stay engaged with workers. If you have any questions about using ExponentHR's communication tools, please do not hesitate to contact our Enterprise Service Team.