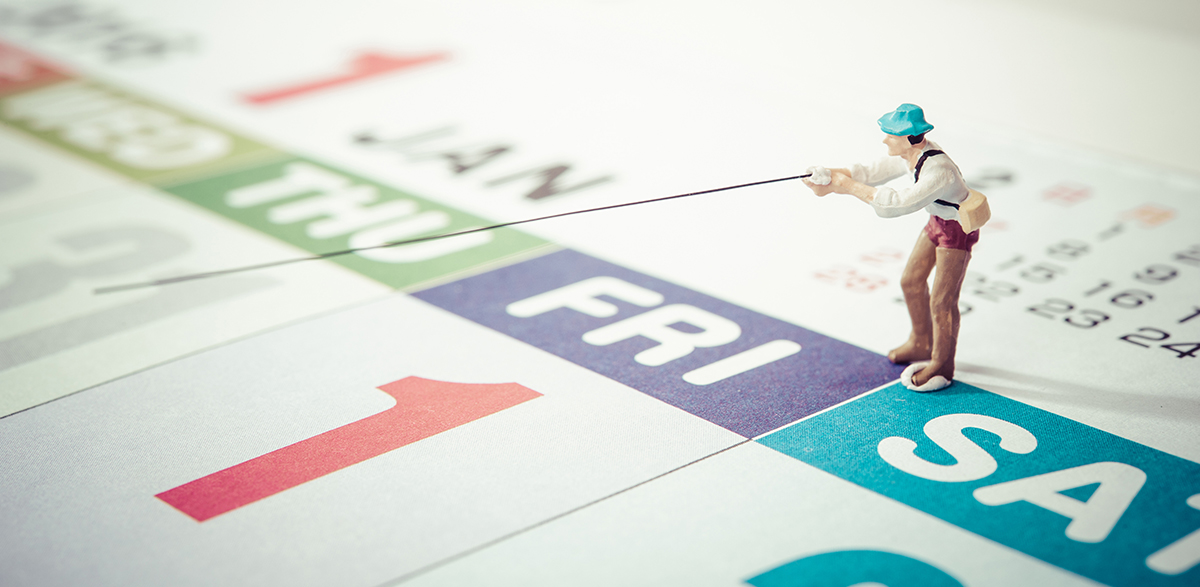 In a recent study by Project: Time Off, there was a two percent increase in vacation usage over the past year. While that change seems insignificant, it delivered $30.7 billion impact to the U.S. economy; producing an estimated 217,200 direct and indirect jobs and generated $8.9 billion in additional income for Americans, according to the study.
Missed Opportunity
Despite the forward movement, the survey states more than half of Americans are still not using all the vacation time they have. The 52 percent who left vacation on the table accumulated 705 million unused days last year, up from 662 million days the year before. 
According to the survey, the more than 700 million days that go unused represent a $255 billion opportunity that the American economy is not capturing. Had Americans used that vacation time, the activity could have generated 1.9 million jobs.  
For many organizations, this loss in opportunity also resulted in the buildup of liability on the books (millions worth).  
So why aren't employees taking their time off, and what can employers do? The study recognizes workplace barriers, such as negative perception and lack of communication, impede on employees' desire to take paid time off, and the way to create a positive vacation culture is by alleviating those barriers. 
1. Offer leave in small increments
While some organizations today still only allow leave to be taken in hourly increments, Ben recognizes "sometimes that's more than people want to use at one time." So, why aren't those hourly increments as beneficial? Ben echoes the thoughts of many employees, "I might not take off an hour early every Friday during the summer because that would eat up my leave faster than I can accrue it, but I might take off 30 minutes early every Friday during the summer months because that still leaves me with a little padding in case I need that leave for something else."  
His recommendation – "If your policy allows them to use that time in smaller increments of 1/4 or 1/2 an hour, then they could take off little bits at a time." 
2. Have designated "no meeting" days
We've all been there – you're getting ready to plan a 3-day weekend when you realize you have a scheduled meeting you'd have to work around. Many times, that alone will keep employees from moving forward with taking time off. Ben says it best, "When I'm trying to take a day off, one of the biggest challenges is finding a day with no meetings to interrupt my plans." 
Instead, Ben recommends having a specific day of the week recognized as "no meetings" day, and even encourages those to be on a Friday or Monday! He states, "if Fridays or Mondays were designated as "no meeting" days, workers could use those days to catch up on personal things that meetings don't allow, from doctor's appointments to grocery trips to simple time with family. It can be any day, but if you pick a Monday or Friday that opens up the option for more three-day weekends, which everyone loves!" 
3. Make sure leave isn't perceived negatively
In the study by Project: Time Off, employees felt they're still not getting guidance or encouragement from their employer when it comes to time off. More than six-in-ten (62%) say their company discourages, sends mixed messages, or says nothing about vacation time.  
Ben highlights one of the core issues with leave, provoking this perception, are snide comments made by fellow coworkers regarding the person taking time off – "Where's Mary? She's taking the day off? Well, that must be nice…"  
Not tolerating this type of behavior Ben frankly states, "the point is this: your firm offers paid leave as a benefit to not only ATTRACT great talent, but to RETAIN great talent. And how can you retain them if they can never take time off without feeling like they're giving up their credibility or losing out with their boss or team?" 
4. Make sure managers know how much leave their people have
Ben leads with a question that should be top of mind for business leaders, "do you know the vacation balance for your team members? More importantly, do your managers know?".  Many HR or payroll systems provide reports showing the accrued leave balances for each worker. This way you can partner with managers to track and encourage time off.  
Ben reminds us, "It's important to remember this isn't just about reducing burnout, it could be about reducing the bottleneck an employee represents."  
When everyone is on the same page and working together, not only is liability reduced – your people are happier and healthier! 
Schedule a demo to learn how ExponentHR can help your team better plan and manage PTO.