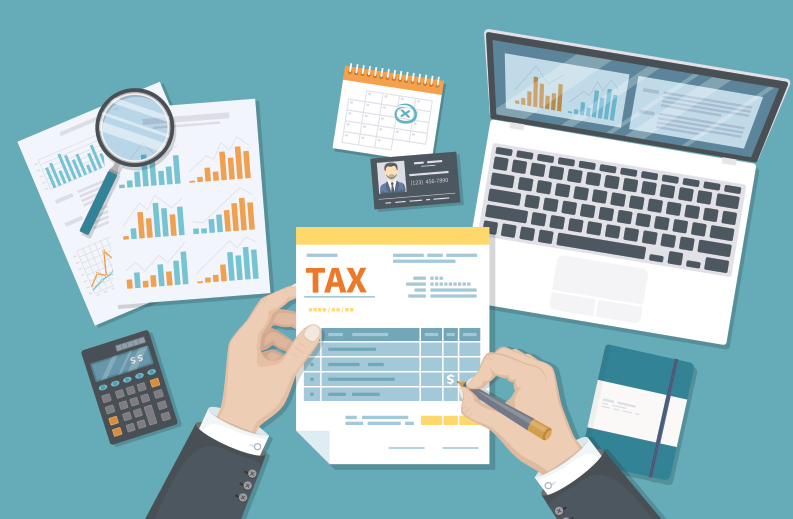 The start of the new year often brings excitement, anticipation, or even uneasiness of new things to come.  For payroll teams going into 2020, the introduction of a totally redesigned Federal Form W-4 had to be at the top of that list.  Now that is has arrived, what has really changed and what does this mean for employees?
Comparing Forms: 2019 vs 2020
Part of the Tax Cuts and Job Act (TCJA), the Federal Form W-4 was redesigned to address the concern that employees were not having the proper income amount withheld for Federal taxes. The new 2020 form helps address this by guiding individuals through a five-step process that better accounts for all income sources, dependent tax credits, and itemized deductions.  By taking into consideration of all these outside variables, a more precise withholding amount can be calculated and applied to standard income.   With this more extensive and detailed approach in place, it replaces the prior method of using the number of arbitrarily reported allowances to calculate withholding amounts.
How are Employees Impacted?
The IRS is advising all taxpayers to promptly complete a new Federal Form W-4; however, it is not a requirement for employers to proceed with processing scheduled payroll cycles.  For employees who have yet to complete a new form since the start of 2020, their withholding amount is automatically computed in ExponentHR by using the percentage method tables in Section 1 of IRS Publication 15-T.  In many cases, the calculated results are similar to using the employee's pre-2020 W-4 withholding elections.
For all employees hired after 2019, or who choose to update their Federal withholding elections, the new 2020 Federal Form W-4 is presented in the ExponentHR system to conveniently fill out online.  Once completed, all subsequent payrolls processed in ExponentHR will apply the updated calculated withholding elections with the resulting amounts being easy to track through a variety of employee/employer in-product reports.  The electronic filing also provides payroll administrators to a paperless and easily searchable recordkeeping of all election changes made by employees.
Employees may also notice a change in the amount withheld for some state income taxes or even be advised to complete a new State Form W-4 when it becomes available.  This is a result of states (who recognized and used the number of allowances reported at the Federal level to determine State level withholding) having to revise the recognized elections and calculation methods going forward.
Need More Information?
Anticipating that these considerable changes to the layout of the W-4 form may result in a variety of questions, the IRS has updated its list of 2020 Form W-4 FAQs.  States impacted by the new form are also providing updates as they become available.  As always, the ExponentHR Service Team is available to guide users with any assistance needed on the ExponentHR website.
ExponentHR is continuously monitoring all ongoing updates on the Federal, State, and locality level to ensure that payrolls processed through the ExponentHR system maintain their accuracy and compliance with current legislations and guidelines.