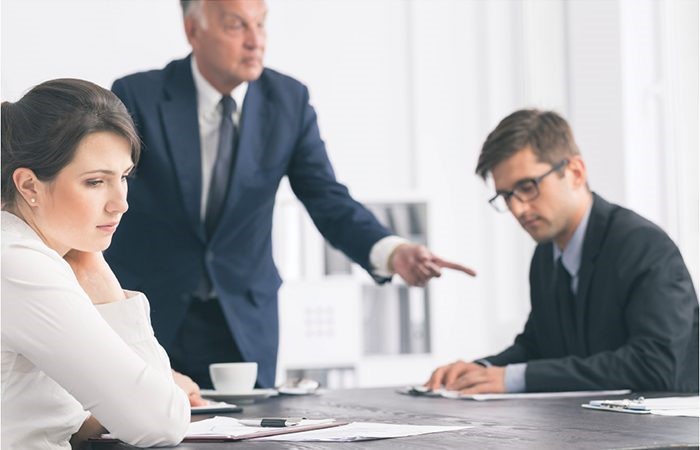 Outsourcing COBRA administration to a third-party administrator is a common practice of many employers. Why? Risk mitigation, reduced administration burden and cost, and it allows difficult personnel issues to be handled professionally by trained individuals.
Working to replicate similar results for another matter in need of focused attention, Swingle Collins & Associates is connecting with employers to create an outsourced Employer Harassment Prevention Plan. This is an innovative approach to skillfully address a rising topic in the workplace and provides employees a confidential way to bring attention to harassment issues.
Responding to all allegations of workplace harassment is essential to maintaining the trust of your employees. However, this requires a clear preset expectation of who to contact and the actions that will subsequently follow. If it feels like there is no clear avenue to go or if any reported issues are ignored or dealt with insufficiently, the employees' satisfaction suffers, as does your ability to recruit and retain a qualified and diverse workforce. With an unfound trust, many instances remain unreported, creating the increased likelihood for matters to continue, escalate, or even expand to others. The lack of trust can also lead to the preventable departure of a current employee and/or harmful public attention of surrounding a legal lawsuit.
Unfortunately, studies do show that 75% of workplace harassment goes unreported. That means the 33 million individuals who have reported incidents is just the tip of the iceberg.
The goal in this trending new benefit offering isn't to increase the number of reports, the goal is to create an environment in which the employee feels safe and a mutual trust can be established. It opens a clear and agreed upon communication path in the event an issue does arise. Employees will know that the issue can be reported safely and that it will be accurately documented in a nonbiased nor influenced manner.
Swingle Collins & Associates has partnered with Work Shield to provide employers with an ERISA-qualified, Employer Harassment Prevention Plan. Designed to help address and remedy the rising issues of workplace harassment, the plan removes the employer from the investigation, reporting, and recommendation stages related to the incident. This employer-funded plan allows employees to have a HIPAA-compliant, third-party platform to securely report workplace harassment incidences while maintaining all the protections of ERISA.
The benefits of this program include dedicated outsourcing and reporting platforms to minimize employer's risk and exposure to improperly handling these situations.
Once the Employer Harassment Prevention Plan has been incorporated into your company's benefit offering, ExponentHR's extensive HRIS in-product tools provides a variety of ways to help administrators introduce the plan to employees. This may include creating communication pieces, posting a direct link in-product to the third-party portal, and/or housing any resources to further educate employees on company policies regarding harassment. Additionally, if your organization requires employees to attend a harassment prevention program or to acknowledge receipt of any delivered resources, these items can easily be tracked and reported on within the ExponentHR system, making it easy to ensure all employees remain compliant with your organization's policies.