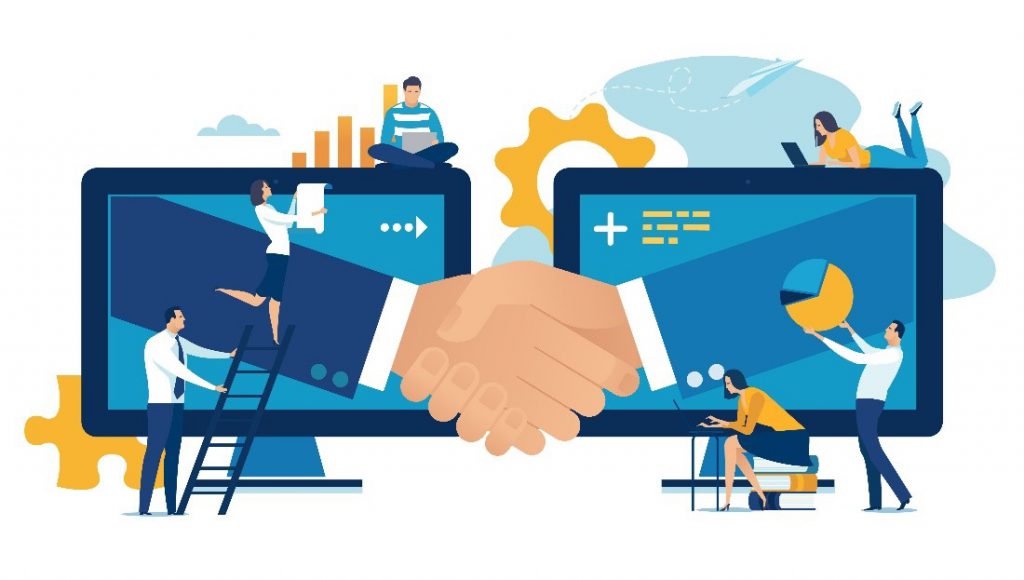 If you manage people in today's business world, the title above probably reads more like another obsolete business practice that is going away like the handshake. How do you build relationships, interact with your teams and stay informed while informing and directing them when everyone is miles apart and physically isolated?
The answer of course is technology. Without today's technology advancements remote contact would be impossible outside the telephone. Using the latest video conferencing tools is allowing for a virtual face-to-face connection.  But to truly be affective in managing people, it requires more than just a video conference link. The right HCM application offering a variety of performance management tools is needed now more than ever. The days of looking at performance management as just an annual performance appraisal are indeed gone… or should be.
So how can Performance Management technology be one of the best tools a business can deploy during the new normal of working remotely?
Let me explain. Performance Management technology allows managers to communicate expectations and measurement of goals and activities that all align with the Company's overall goals and activities for each member of their team. This should be the basis for all Performance Management strategies. Having expectations accurately communicated with an effective way to capture the results and compare against what is expected is foundational for any Performance Management strategy. However, this is only the beginning. Using these tools throughout the weeks, months and quarters is the greatest opportunity to foster relationships beyond the video and chat sessions.
The core management issue is ensuring employees are not feeling lost, confused, isolated, depressed, misguided and forgotten when working from home or remotely. Using performance management tools that provide bi-directional and periodic communication is key in ensuring no one is left behind, individuals see progress and advancement, and how their actions contribute to the overall success of the business. The way this works is once key goals and expectations for the job are set and communicated in advance, team members can journal their activities and experiences in working daily towards those goals and expectations. The journals and results captured are shared real time between manager and direct report. Team members feel empowered to freely communicate not just results but nuances that impact their roles.
This provides managers with real time information making any one-on-one meetings much more specific and meaningful. In fact, shared performance journals encourage the concept of "open-door" access. Journals capture the examples and details that hold both the manager and team member accountable in a positive way. Managers also journal and capture key examples that help with action plans and advancement for each role. The best part is access from anywhere and on demand. If done well, the annual performance evaluation is all but done at the end of the year when it's time to close out the review period.
Other key application ideas are to conduct short one-on-one video conference meetings once a week with each team member. Refer to the journals and visit levels of goal achievement. Discuss personal and business challenges affecting those goals. Again, it is collaboration between manager and team member. The tool simply fosters it. Once embraced, Performance Management moves from something that is needed for compliance and compensation to being foundational in organizational development and staying engaged in this new normal.
The ExponentHR Performance Management application is available to all users without additional fees or special updates. Start today developing your Performance criteria and plan in time for your next review period. For most companies, now is a great time to work with your ExponentHR Experience Manager in anticipation of the beginning of a new calendar year.