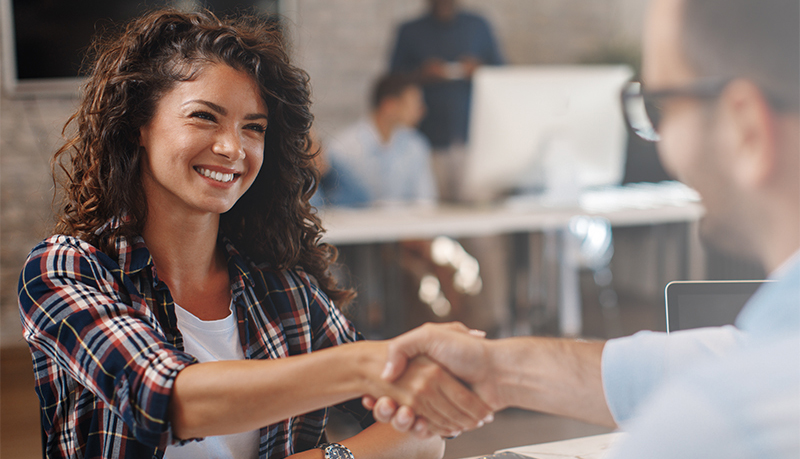 The current talent market is challenging companies to implement a broad set of tools and tactics to attract and select right-fit candidates, to stay engaged with employees that leave the company, and to streamline administrative processes that distract from investing in talent.  These efforts are often expensive and time consuming, but well worth it when energized talent is infused into the business.  The processes to regularly engage exist before, during, and after employment and also share a common foundation of defined workflow, actions for specific people, due dates, reminders, and notifications.  Having an effective tool to monitor that status for each of these engagement opportunities will free HR to focus on strategic talent development efforts and boost the bottom line.
Pre-Hire Engagement Opportunities

A strategic talent acquisition process adds to the administrative process of collecting forms and consent before a new hire's start date by including preboarding techniques to stay engaged with the new hire and build excitement from the time they accept an offer, to their first day on the job, and even several months after their first day.  Regular check ins, collaboration, team introductions, invitations to meetings, and sharing company culture, events and activities show the new hire that they are valued and welcome.  If the new hire hears nothing from the company after accepting an offer, they may second guess their decision or be tempted by other offers.  Surveys and other feedback gathering tools are important after the start date to ensure new hires are fitting in with their teams and have been presented with opportunities to contribute measurable impact to the business.  An effective onboarding and preboarding strategy will deliver tangible benefits:
Reduce the number of no-shows or quick-quits
Quicker time to productivity
Reduce anxiety of the unknown
Increase employee referrals
Pre-Hire Engagement Opportunities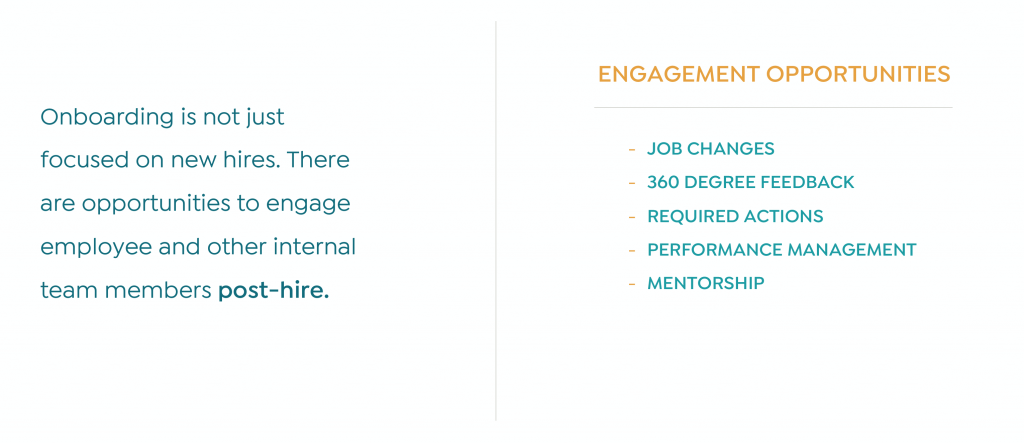 A proactive offboarding program is an important part of positioning a company's brand in the marketplace.  Gone are the days when an employee that leaves the company is never heard from again.  Social outlets like Glassdoor and LinkedIN create opportunities for employees to share their work experiences.  Creating a positive experience for a departing employee is important in today's market as they may come back as a re-hire, become a contractor, or even become a client.  Also, a warm goodbye allows for feedback that might uncover important improvement opportunities to retain top talent.  An engaging offboarding program can include many activities in the last few weeks of employment; including:
Upon Notice: notify appropriate parties, document resignation letter, and begin tracking activities
During the last few days: remove personal items, return company equipment, exit interview
Last Day: termination paper work final knowledge transfer
After Departure: COBRA processing, outplacement, review exit interview feedback
Managing the administrative activities during the employee's employment can be streamlined and turned into a positive engagement opportunity by applying the same workflow driven approach used in an onboarding tool.  The planning process to convert these administrative activities into a workflow driven process is also a great time to re-evaluate the actions, participants, and overall goals.   As an example, a workflow template to update a certification would include activities to complete a training class, upload the new documentation, and enter the new expiration date.   The tasks are simple, but having them in a defined workflow, with owners, notifications, and due dates will ensure on-time completion.  The process will be automated and more accurate by being paperless and having a portal to capture the information will be an engaging experience for everyone involved.  Looking at last year's To-Do and project list will identify many more opportunities to take this same approach.  For example, rolling out a new policy that requires a training class, test, and affirmation or benefit open enrollment that requires a communication meeting, wellness screen, a message from the CEO, and actual enrollment.
Taking the time to define a process and implement into your onboarding tool will change the administrative burden of keeping up all the activities and due dates into an automated, accurate, and engaging experience for everyone involved.  Having a dashboard to monitor all the activities will free up HR departments to focus growing talent and delivering bottom-line results.
Schedule a demo to learn how ExponentHR can help your team increase employee engagement.