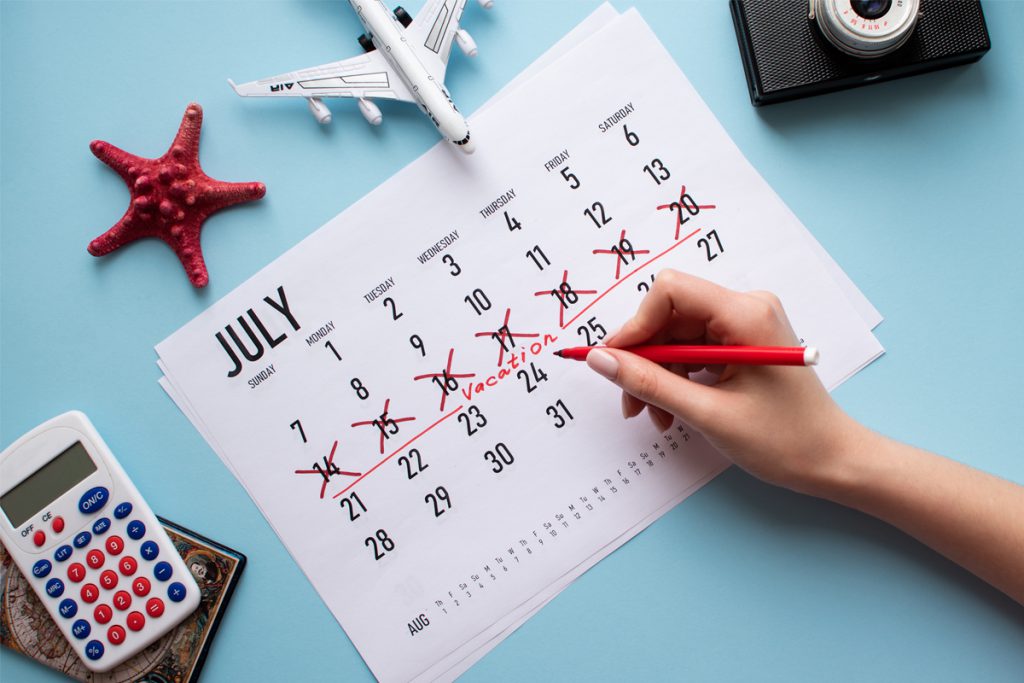 With many across the country vaccinated and wanting to take some much-needed time off after over a year of the pandemic, this summer will most likely see an increase in paid leave requests.  When candidates look at different employers, one of the many benefits they consider is the employer's paid leave plan.  According to 2020 data from the U.S. Bureau of Labor Statistics, 79% of private industry employers offered paid vacation while 60% of state and local governments had some form of paid vacation plan.  As we approach the summer season, employees will be accessing their paid time off ("PTO") information, requesting PTO, and making plans once the time is approved.  Employers work hard ensuring that accruals and total amounts are correct to comply with various laws, rules, and regulations as well as to keep employees happy and maintain trust. Employees' access to their paid leave information is equally important.   ExponentHR's paid leave utility makes all of this easy.   
Access to Information
Before an employee makes a paid leave request, there are a few questions they may consider: how much leave do I currently have; how much leave will I have during the time I want to take off; and will my request conflict with my colleagues' requests? Depending on the system used to manage PTO, an employee's paid leave balance or future balance could be easily accessible, or it could require reaching out to a supervisor or to payroll or HR personnel.  Once an employee receives the PTO balance, he/she needs to decide whether to make a request and, if so, wait for approval.  By using a system like ExponentHR, all these steps are accomplished in one place with speed and ease.  Using our Paid Leave Widget an employee can view the number of available hours for a particular paid leave plan on their dashboard. If they want to see the number of available paid leave hours for a future date, they can with one click in our paid leave estimator.  This utility can account for future leave accruals and requests.  If the employer has turned on the "view other employees leave" feature, an employee can see if his/her colleagues have requested or approved leave.   An employee can then make a request in ExponentHR automatically generating a message to the manger informing them of the request.  
Making Business Decisions
Once a request is made, it becomes the responsibility of the manager to either approve or reject the leave request.  Managers must have access to their employees' paid leave information to ensure business operations are not disrupted.  They need to know whether the employee making the request will have accrued enough paid leave hours to take the requested leave and who else on the team is already planning on being out.  In ExponentHR, when a manger accesses the Paid Leave Approval Utility, all this information is available while reviewing a request.  The utility defaults to sorting requests in the order in which they are received, but it can be sorted in other ways.  Managers in ExponentHR have a calendar dashboard showing who else will be off and the hours employees have available.  When the manager makes the decision to either approve or reject, ExponentHR sends a response to the employee with any managerial notes.  All of this is done seamlessly in ExponentHR.  
Accurate Calculations
Organizations accrue paid leave for employees in varying ways. Some accrue per pay period, some do annual or semi-annual accruals, some prorate accruals based on various criteria. It is important these calculations are correct to maintain a healthy employer/employee relationship. ExponentHR assists clients with these accruals and calculations using rules-based plan setups. It can accommodate a variety of paid leave plan rules including: probationary period, 1st year accrual plans, carryover expiration, and accruals based on actual hours worked. ExponentHR is also flexible enough to allow for overrides and adjustments as needed for a particular employee.
It is important that employees with paid leave plans use those hours to regroup and recharge.  ExponentHR ensures that accessing paid leave information, requesting time off, and approving time off are easy for all involved.